Skip to Content
Customized Cosmetic Dentistry in Davie, FL
Davie Family Dental provides patients with quality cosmetic dentistry in Davie, FL. Cosmetic dentistry focuses on enhancing the appearance of your smile and improving aesthetics. Dr. Friedman and Dr. Novy offer treatments to beautify your smile and improve the appearance of your teeth and gums. We can improve chipped or cracked teeth, small gaps, spaces between your teeth, tooth discoloration, staining, misshapen teeth, and misaligned teeth. Patients can undergo cosmetic procedures if they have healthy teeth and gums. Our dentists can help you achieve a more aesthetically pleasing smile with whitening, dental bonding, and gum contouring. Our cosmetic dental services restore the appearance of your best smile.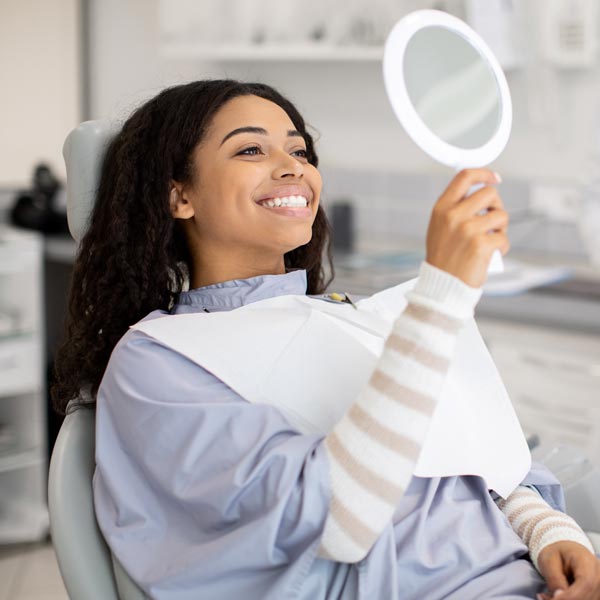 Smile Bright With Teeth Whitening
We can lighten the shade of your teeth to brighten your smile with professional whitening. Our in-office teeth whitening services take about an hour to finish and will safely lighten stains from dark-colored food and drinks such as coffee and tea. We can help you achieve whiter teeth with our expert dental care services. Davie Family Dental's bleaching solution is more robust and more effective than at-home whitening solutions. Our teeth bleaching will make your pearly whites shine bright. Whiter teeth can help you look younger by improving the appearance of your smile.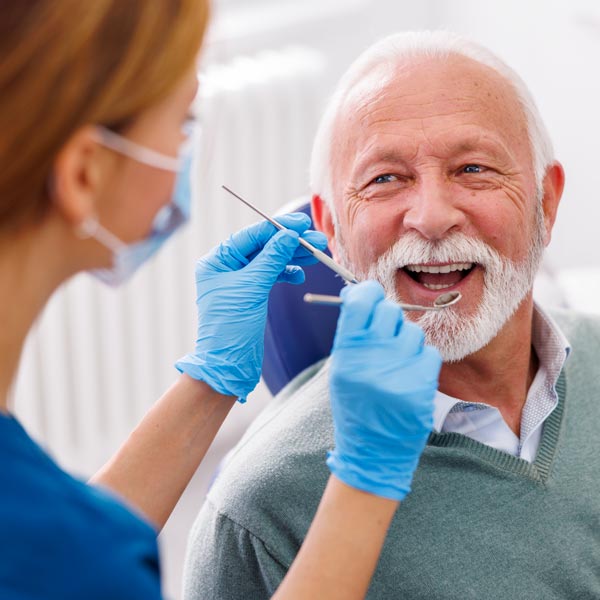 Cover Imperfections With Dental Bonding
Dental bonding is an affordable method of repairing tooth cosmetics using tooth-colored composite resin. Dental bonding can adjust the shape of your teeth to make them more uniform or cover up cracks, discoloration, and imperfections. Dr. Friedman and Dr. Novy repair damaged, decayed, or discolored teeth with composite material resembling tooth enamel. Our dentist applies the composite and sculpts it to the proper shape, then cures it with a high-intensity light. Because bonding doesn't require removing enamel, the process can be reversed if needed. This cosmetic procedure usually lasts five to seven years, after which it will need to be replaced.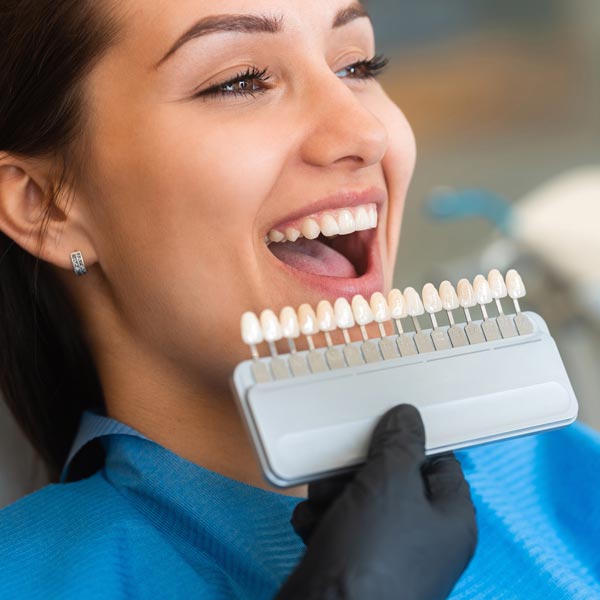 Hide Cosmetic Flaws With Porcelain Veneers
Porcelain veneers are thin, durable shells made from medical-grade ceramic. These shells adhere to the front of the teeth to conceal cosmetic flaws such as chips, cracks, and discoloration. Veneers require prep work in which a small layer of enamel is removed from the teeth. Our dentist applies each veneer to the front of the teeth using dental adhesive. Veneers last about ten years and are not reversible. When the veneers are removed, they will need to be replaced by a new set. Our veneers look realistic and natural.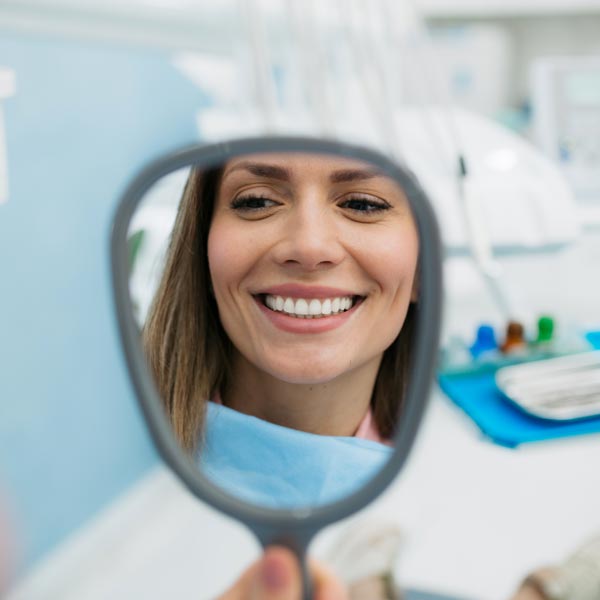 Enjoy a Personalized Smile Makeover
Restorative dental procedures can also provide cosmetic benefits, but our cosmetic procedures focus solely on the appearance of your teeth. That's why it is crucial that patients receive restorative treatment to address any problems before undergoing a cosmetic procedure. Cosmetic dentistry offers several benefits, including enhancing your smile, brightening your teeth, improving the shape of your teeth, concealing chips or cracks, and bringing symmetry to your smile. Cracked or discolored teeth can sometimes make patients self-conscious when talking or smiling. Our cosmetic treatment will give you an aesthetically pleasing smile and help boost your confidence.