Skip to Content
Passionate About Happy, Healthy Smiles
Davie Family Dental is a trusted dentist in Davie, FL, who provides comprehensive family dental care. Dr. Friedman and Dr. Novy have extensive experience in all types of dental services, and we have experience working with children. Our clinic delivers the highest quality dental services. We prevent, treat, and manage oral conditions and diseases through proper oral care and hygiene. Davie Family Dental offers quality dental services with a high standard of patient comfort and safety. We take pride in helping patients achieve optimal oral health with bright smiles that look and feel good. No matter what dental issues our patient face, we help them smile with confidence.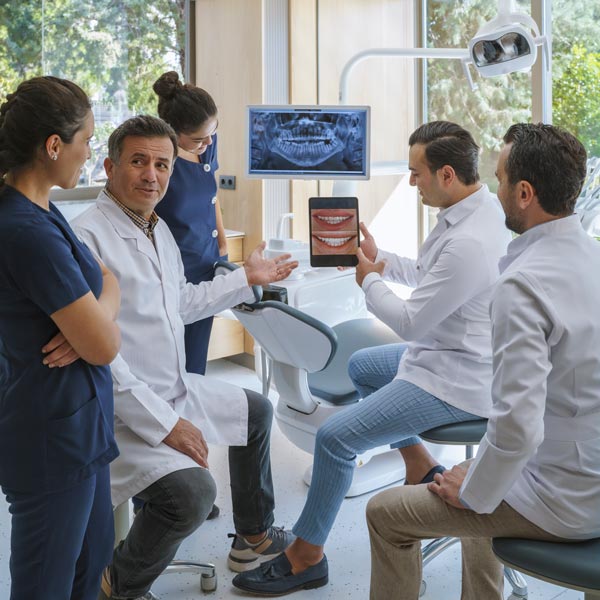 Saving Teeth With Advanced Technology
Dr. Friedman and Dr. Novy utilize proven technologies to provide the best possible care. Our dentists are equipped with the latest advances in dental equipment and follow only the best operational practices and procedures. We use the latest dental technologies to shine a light on traditional dentistry. Our clinic practices advanced solutions for restoring and maintaining healthy teeth using leading dental software and machinery. Davie Family Dental continues to provide patients with the best and latest dental procedures using state-of-the-art equipment. Our experienced staff combines years of knowledge with the newest innovations in dental advancements to offer our patients better care.
Our Friendly & Caring Staff
Davie Family Dental prioritizes the comfort, needs, and goals of our patients and always treat families with the utmost respect. Our staff welcomes our patients with a friendly smile and is always willing to answer their questions. We do everything we can to help our patients feel at ease during their appointment. Our goal is always to provide comfortable, convenient services that are affordable and high-quality. Our dentists get to know our patients and help them see a friendly face every time they walk through our door. We offer compassionate dental care prioritizing patient health, comfort, and well-being.